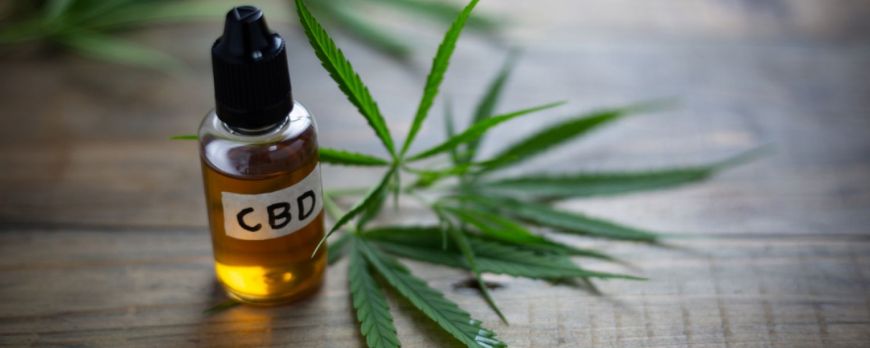 TOP 5 CBD OILS
Using CBD products, such as CBD oil, can help some people treat the symptoms of chronic joint pain.
Initial research on CBD for joint pain is promising. CBD products can be a viable alternative to other substances, such as opioids or medications with side effects (such as immunosuppressants), that are used to relieve pain.
In this regard, more research is needed on the benefits of CBD for joint pain.
CBD medications in every situation successfully combat a range of problems, from intense migraines to fatigue, and find a way to reduce mental instability in some users.
It significantly reduces the possibility of the most common and well-known human problems: agony and gives skillful answers to obsession.
Here are our TOP 5 selection of Cbd oils that you can also buy on our webshop.
1. CBD Oil 5%
does not contain THC

tested in external laboratories

GMP certificate

500 mg

pure CBD
5% CBD oil is prescribed to people who need CBD treatment to improve health problems.
In the long run, the amount and grouping of oils will increase, under the supervision of a trained professional. CBD oil is extracted from hemp seeds and is rich in CBD gemstones.
CBD crystals can enhance the substances that individuals need thanks to their beneficial and explicit qualities, odor and surface.
So far, 5% CBD oil has been used by many users and has become an inevitable, widespread product due to its significant effect on the body and health benefits.
2. CBD Oil 10%
does not contain THC

tested in external laboratories

GMP certificate

500 mg

pure CBD
10% CBD oil is not used exclusively to treat a number of natural diseases but is used as an adjunct to treat certain mental problems.
The benefits of 10% CBD oil can be noticed very quickly. Honestly, apart from the fact that it does not contain THC at all, an additional advantage is its flawless action.
It is a cold-pressed natural oil that contains only virgin olive oil and separately added CBD from hemp seeds.
This cannabidiol oil usually contains Omega 9, which is known to be a very useful unsaturated fat. In addition, since the oil is 100% natural, there are no harmful effects on the heart and veins.
3. CBD Oil 15%
does not contain THC

tested in external laboratories

GMP certificate

500 mg

pure CBD
15% CBD oil is used to treat clinical problems in the body, allowing you to replace medications you normally use with strong and significant oil properties.
If you need to understand the benefits and effects that CBD oil can have, don't worry: a clinical expert will be with you on a regular basis and explain to you how the properties of this oil work!
They will give you instructions on the best way to use and take CBD oil, as well as suggestions on when you should take a lot of leafy vegetables into your body for the benefit of the body, or the well-being and novelty you bring into your regular strategy.
4. CBD Oil 20%
does not contain THC

tested in external laboratories

GMP certificate

2000 mg

pure CBD
20% CBD oil is used regularly to reduce feelings of agony and stress.
Many clients are happy and often use 20% CBD oil to alleviate mental and physical problems. Its blend gives an ideal feeling of comfort and comfort and gives space to a sense of fulfillment combined with a sense of well-being.
To use this oil, you must consult a trained professional and prepare your body to not consume any icy substances.
5. CBD Oil 25%
does not contain THC

tested in external laboratories

GMP certificate

2500 mg

pure CBD
25% CBD oil has been proven to cure health problems and replace incredibly well-known drugs.
To enjoy 25% CBD oil, you must first focus on its composition and the substances that make it up.
This oil really does not contain any other added substances or synthetic compounds as it is separated by two unique strategies: an innovative method of dissolving the extract and a strategy of supercritical CO2.
One thing is for sure, this cannabinoid has an emotional management effect, thereby reducing the feeling of tension and providing a feeling of happiness and relaxation. Experts have proven that 25% CBD oil has a restorative effect.
Conclusion
There are several factors to consider when looking for the best CBD oil for you.
Especially when comparing strong CBD oils, it is important to choose reliable CBD brands that offer transparency.
As mentioned above, it is recommended that you start with low doses, evaluate the effects, and gradually increase the CBD concentration to a higher one until you achieve the desired results.
Leave a CommentLeave a Reply
Latest Comments
No comments