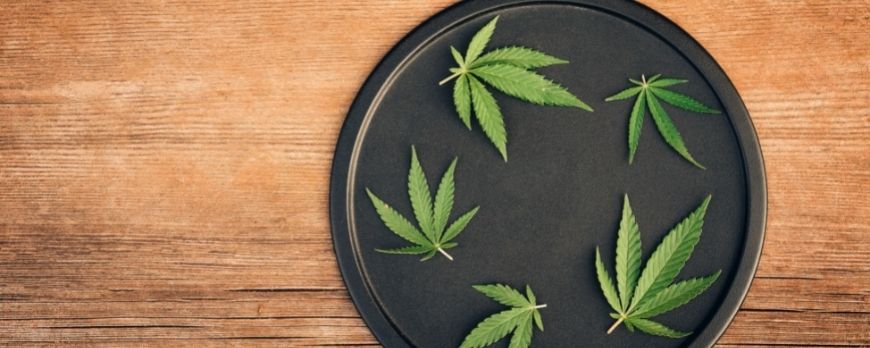 TOP 10 FEMINIZED CANNABIS SEEDS
If you grow feminized seeds in 2021, you can't miss our top 10 best. 
Whether you like to grow plants indoors or outdoors under the sun, these plants will produce impressive yields, tempting flavors, and concentrated cannabinoid profiles every time. Enjoy high levels of THC!
1. Critical
height of 160-220 cm

yield of 500-600 grams per plant

flowering duration: 6-8 weeks

THC: 18%

Type: Sativa 40%; Indica 60%
The feminized seed of the Critical variety is a new version with a better version of the old Big Buddha. Critical feminized seeds will suit growers because of their high yields.
Due to its high density and size peaks, this plant is susceptible to parasites, so take care of the amount of moisture!
The yield in outdoor conditions is significantly higher. The crop harvest can begin in mid-September. The plant does not have a distinct height, and when it matures, it acquires an orange color indicating the presence of the Skunk variety.
2. Moby Dick
height of 200-300 cm

yield of 900-1300 grams per plant

flowering duration: 8-9 weeks

THC: 21%

Type: Sativa 60%; Indica 40%
Although it can be grown indoors, it will provide maximum results only when grown outdoors, thanks to its Sative genes that make it resistant to pests, but also because it needs a lot of light and space to reach its full potential.
In terms of effects, it is typical Indica that provides a high level of relaxation with some mixed Sativa effects that stimulate the brain. The effects are long-lasting and intense.
In terms of flavor, Moby Dick feminized seeds mix floral flavors with conifers and leave a lasting spicy taste in the mouth. If you want to be "high", you should definitely give it a try!
3. Amnesia
height of 170-210 cm

yield of 900-1200 grams per plant

flowering duration: 10-11 weeks

THC: 22%

Type: Sativa 70%; Indica 30%
This strain grows very well both indoors and outdoors and does not require much space. When grown outdoors, a warm climate, such as the Mediterranean, is recommended.
In terms of taste, Amnesia has an earthy aroma, sometimes similar to ammonia. When smoked, it produces a rather sweet, even spicy taste. Thanks to the buds with a very high resin content, this strain is powerful in terms of effects and taste.
Produces energetic effects, and is recommended for creative and social activities. It can help you feel better thanks to its extremely euphoric and relaxing effects.
4. Blueberry
height of 90-220 cm

yield up to 650 grams per plant

flowering duration: 8-10 weeks

THC: 19.5%

Type: Indica
Blueberry feminized strain is not easy to grow. Beginners should keep in mind that it requires great care and a variety of nutrients, but when grown in optimal conditions, it will give an extremely rich harvest.
Plants grown from these seeds are dense, robust, and have a very wide range of colors ranging from red and purple to blue when they reach maturity.
The final product has a fruity aroma and a blueberry-like taste. Feminized Blueberry has strong therapeutic, antipsychotic effects that help reduce anxiety and panic attacks thanks to its high CBD content.
5. AK-47
height of 130-170 cm

yield of 500-600 grams per plant

flowering duration: 8-10 weeks

THC: 19-22%

Type: Sativa 70%, Indica 30%
AK 47 seeds give plants of moderate height. This strain is popular because of its simple and fast harvesting. Its buds are bright and full of resin which gives it a nice look.
When growing indoors, growers should ensure proper air circulation. In a warm environment, there is also a risk of mold on the buds.
Experienced growers recommend growing in colder conditions at a constant temperature of 22 degrees Celsius, especially during the flowering period, so that the buds remain firm and resistant.
6. Lemon Skunk
height of 100-180 cm

yield up to 800 grams per plant

flowering duration: 8-10 weeks

THC: 17%

Type: Sativa, Indica
The feminized Lemon Skunk yields large green resins filled with resin with orange stigmas. The average height that the plant reaches is about 180 cm, and the flowering period is about 8 weeks, so it is a top award-winning strain.
Its effects are complex and begin with psychedelic stimulation and activation that translates into relaxing and calming effects on the body.
Therefore, it is an ideal strain for "smoking" after a hard day. Either way, it tastes great that you're sure to love.
7. Somango
height of 150-250 cm

yield of 500-700 grams per plant

flowering duration: 9-10 weeks

THC: 20%

Type: Indica
When Somango is grown indoors with the right amount of nutrients, water, and moisture, the harvest can yield 600 grams per plant.
This strain is quite popular due to the fact that it is easy to grow and is recommended for both beginners and experts. Because the plant is very compact and has very rich leaves, it requires a lot of care.
Growers should also provide constant moisture to prevent mold and disease. Speaking of effects, the Somango feminized plant provides a state of euphoria not preceded by lethargy as in other cases.
8. Northern Lights
height of 180-220 cm

yield of 580-630 grams per plant

flowering duration: 8 weeks

THC: 18%

Type: Sativa 20%, Indica 80%
Speaking of aroma and smell, Northern Lights is among the most popular varieties, precisely because of their lack.
Thanks to the dominance of Indica, it has strong relaxing and calming effects. It can also be used successfully for medical purposes to relieve depression, insomnia and reduce pain.
If enough light, nutrients, and water are provided, this variety can reach the height of a tree that will bear high. The flowering period is about 8 weeks, but there were cases when it bloomed and 7 weeks after cultivation.
9. White Russian
height of 80-180 cm

yield of 600-800 grams per plant

flowering duration: 8-9 weeks

THC: 22%

Type: Indica
White Russian feminized seed was obtained by crossing varieties AK-47 and White Widow, which has a very short flowering period, from 55 to 65 days.
It is especially recommended for outdoor cultivation, in countries like France and Spain, although it can be adapted indoors and in greenhouses. The taste is intense during the period of growth and flowering.
As a result, this strain has a very strong, intense, lasting psychological effect. If you are collecting cannabis seeds, you would definitely want a variety of feminized White Russian seeds in your collection.
10. Black Domina
height of 130-200 cm

yield of 500-600 grams per plant

flowering duration: 7-8 weeks

THC: 20%

Type: Sativa 30%, Indica 70%
Feminized Black Domina is a very strong variety with about 20% THC. It has a very strong and relaxing effect, almost narcotic.
It is a perfect choice for anyone who wants a strong variety that will relieve pain, insomnia, or muscle tension. In addition, it has a sweet aroma and taste of thyme with strong tones of blackberry and black pepper. Black Domino is the kind that when you try it, you will never forget it!
It grows well indoors, but can also be grown outdoors, especially in warm climates such as the Mediterranean climate. It can be grown even by beginners, it gives a relatively rich and resilient harvest.
Conclusion
There are many reasons why these strains have made it onto our top 10 list of feminized cannabis seeds. Not only are they pleasant to grow, but they can also give excellent yields. They also quite accept the common mistakes that beginners make at the beginning of their cannabis cultivation growth.
Leave a CommentLeave a Reply
Latest Comments
No comments